Biography
Mis à jour (Lundi, 22 Septembre 2014 14:30) Écrit par Administrator Jeudi, 16 Septembre 2010 13:02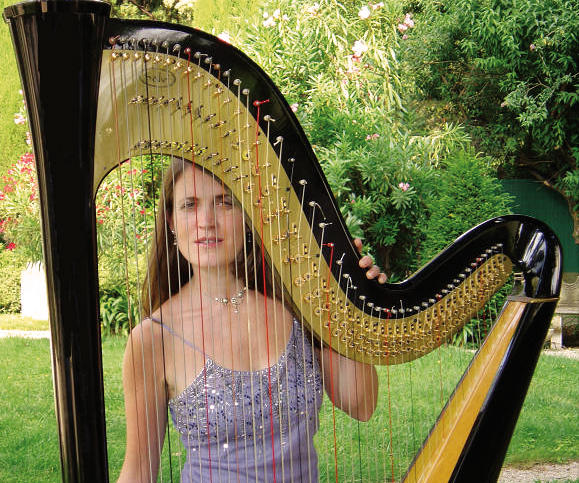 Agnès PEYTOUR was born in Nice (France) and studied music in her native city at the Conservatoire National de Région in Elisabeth FONTAN-BINOCHE'S classes and Michelle VUILLAUME'S classes.
In 1994, she receives the first Prize of the Dans le sillage de Lily Laskine competition. In 1995, she obtains her degrees in Musical Studies (Diplôme d'Etudes Musicales)- a Degree which includes a First Overall Harp Prize, a First Prize in Chamber Music and a First Prize in Signet- Reading. That same year, she wins the First Prize of the Les Jeunes Artistes de la Côte d'Azur competition. Agnès PEYTOUR then has additional lessons in Monaco with Christine ALLARD and is admitted in 1997 at the Koninklijk Conservatorium Brussels( Brussels Royal Conservatory) where she studies under Susanna MILDONIAN'S tutorship. In 1998, Agnès PEYTOUR obtains a First Overall Harp Prize and a First Prize in Sight-Reading, followed by a First Prize in Harmony in 1999. 2001 marks the end of her musical studies with a Diplôme Supérieur de Harpe with Honours( equivalent to a Master Degree) as well a First Prize in Chamber Music. In 2002 she is semi-finalist at the 4th Arpista Ludovico International Harp Competition, in Madrid.
Agnès PEYTOUR teaches the harp at the European Schools of Brussels.
Furthermore,she took part in a certain number of mastercalsses in France and abroad. Since 2002, she regularly has lessons with Germaine LORENZINI.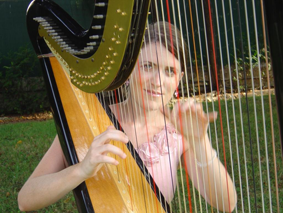 She played in professional orchestras such as the Orchestre Philharmonique de Monte- Carlo, the Orchestre National de Belgique, the Orchestre Philharmonique de Liège and the Orchestre de l'Opéra de Liège.
Agnès PEYTOUR alreday gave numerous recitals in France and abroad. Indeed, she played in Luxembourg, in Brussels at Maison de la Radio, at the Centre For Fine Arts in Brussels and at the Musical Instruments Museum (MIM) in Brussels. Still in Belgium, at the Musée des Beaux-Arts in Charleroi, at the Festival Monteverdi, Festival de Florenville, Festival Eté Mosan, Festival de Wallonie, Festival des Midis-Minimes, Festival de Durbuy, Concert de Midi à Louvain-la-Neuve. Furthermore, she played at Rainier III Académie, in Monaco. In France, she performed in the Flâneries Musicales de Reims, aux Concerts Classiques d'Epinal, in the Festival Musicales Guil Durance, in the Festival de Musique du Château de Martigny, in the 3rd Biennale de Marcigny, in the Nuits Musicales de Mazaugues, in the Festival de Musique Sacrée de Nice, in the Soirées estivales produced by the Conseil Général des Alpes-Maritimes and at the Palais des Congrès in Nice for the musical event : C'est pas classique! She also played in Bastia, in Paris in the American Church and near Paris in the Petite Malmaison Castle, in Saint-Maximin Basilica and at the Palais des Papes in Avignon.
Since 2008, she formed a duet called Duo NEFELI with another harpist , Primor SLUCHIN.